Mohammad Bagheri Ghalibaf made the remarks in a meeting with a group of political and cultural activists and a number of South African parliamentarians in Johannesburg on Thursday.
"We believe that the importance of Africa, especially South Africa, is not less than BRICS. One of the goals of BRICS is to create coordination to use these opportunities," Ghalibaf said.
The speaker of the Iranian parliament also held separate meetings with his counterparts in South Africa, where he arrived on Wednesday to attend the BRICS Parliamentary Forum in Johannesburg.
He held separate meetings with the parliament speakers of Egypt, the United Arab Emirates, and Namibia.
In the different meetings, Ghalibaf stressed that developing bilateral and regional relations among neighboring countries, especially in the Persian Gulf region, also among Islamic countries, and influencing international bodies, especially BRICS, in various political and economic fields matter a lot.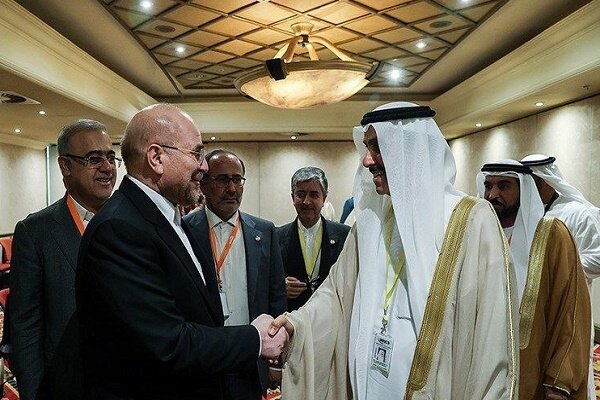 In the meeting with the Iranian speaker, the speaker of the UAE Federal National Council (FNC) Saqr Ghobash expressed happiness with the upcoming visit of the Iranian counterpart to his country.
"The return of the ambassadors and the positive atmosphere between the two countries gave us great opportunities." Ghobash said, adding that, "Our concern today regarding the region is the existence of security and stability in the region."
Ghalibaf for his part said, "Experience shows that the more coherent and coordinated the neighboring Muslim countries are, the more strong they are in political, economic and environmental fields."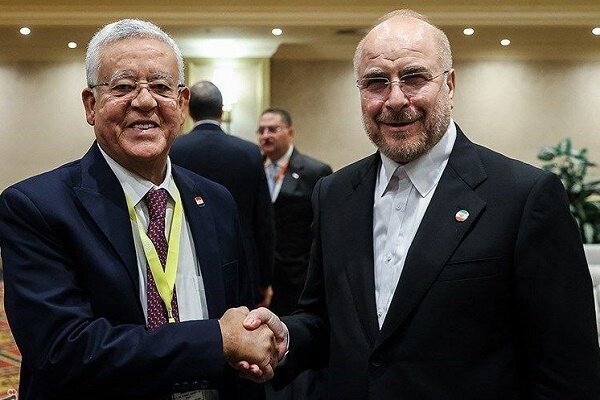 The Speaker of the House of Representatives (Egypt) Hanafi Jebali also told Ghalibaf in a separate meeting that "By participating in the BRICS group, we are on the right track for the development of the two countries."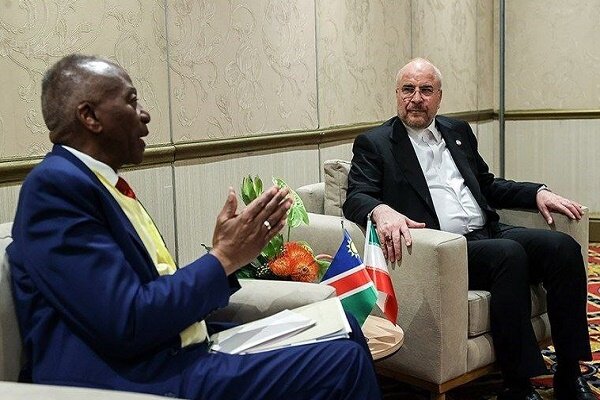 Speaker of the Parliament of Namibia met with his Iranian counterpart separately in South Africa during which he called for developing commercial and economic relations between the two countries, especially in the field of mining.
KI/ALM telegram; TSNM2962988