The city of Kermanshah is one of the main historical tourist attractions in western Iran. It is one of the oldest cities in Iran at the foot of the Zagros mountains. With an altitude of about 1200 m above sea level, it has a moderate and mountainous climate.
Kermanshah is the land of grand mountains, hospitable Kurds, Persian myths, and delicious sweets.
Located close to the Iranian Kordestan province, the city is one of the largest Kurdish-speaking cities in Iran.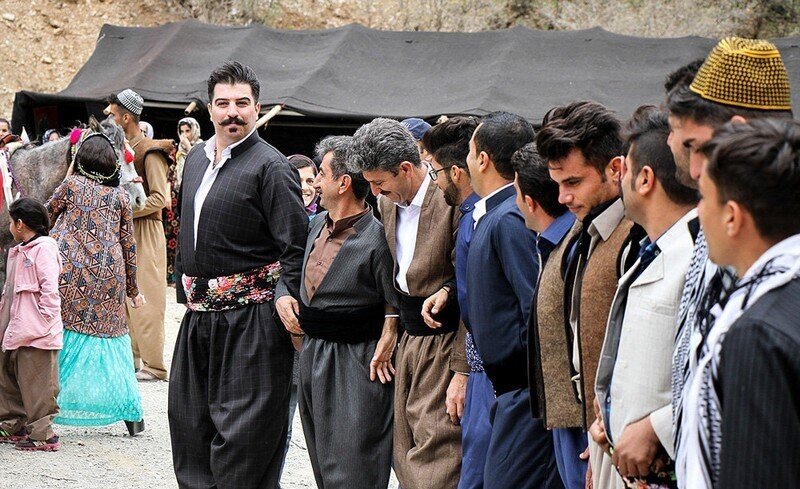 History of Kermanshah
The area around Kermanshah is considered to be the cradle of prehistoric cultures. Archaeological excavations have discovered the skeletal remains of early humans in several caves throughout the province.
They also found the first neolithic villages that prove people build settlements here in the late stone age about 10,000 years ago. In fact, the oldest prehistoric village in West Asia was found west of Kermanshah.
Kermanshah was already occupied by prehistoric people in the Paleolithic period or what is also known as the early stone age. However, the city truly developed in the 4th century under the Sassanid kings. 
The following are some magnificent historical attractions of Kermanshah province.
Taq-e Bostan
Taq-e Bostan is located five kilometers from Kermanshah in the west of Iran. It is in the heart of the Zagros Mountain Range, where it has endured natural phenomena such as wind and rainfall for 1,700 years.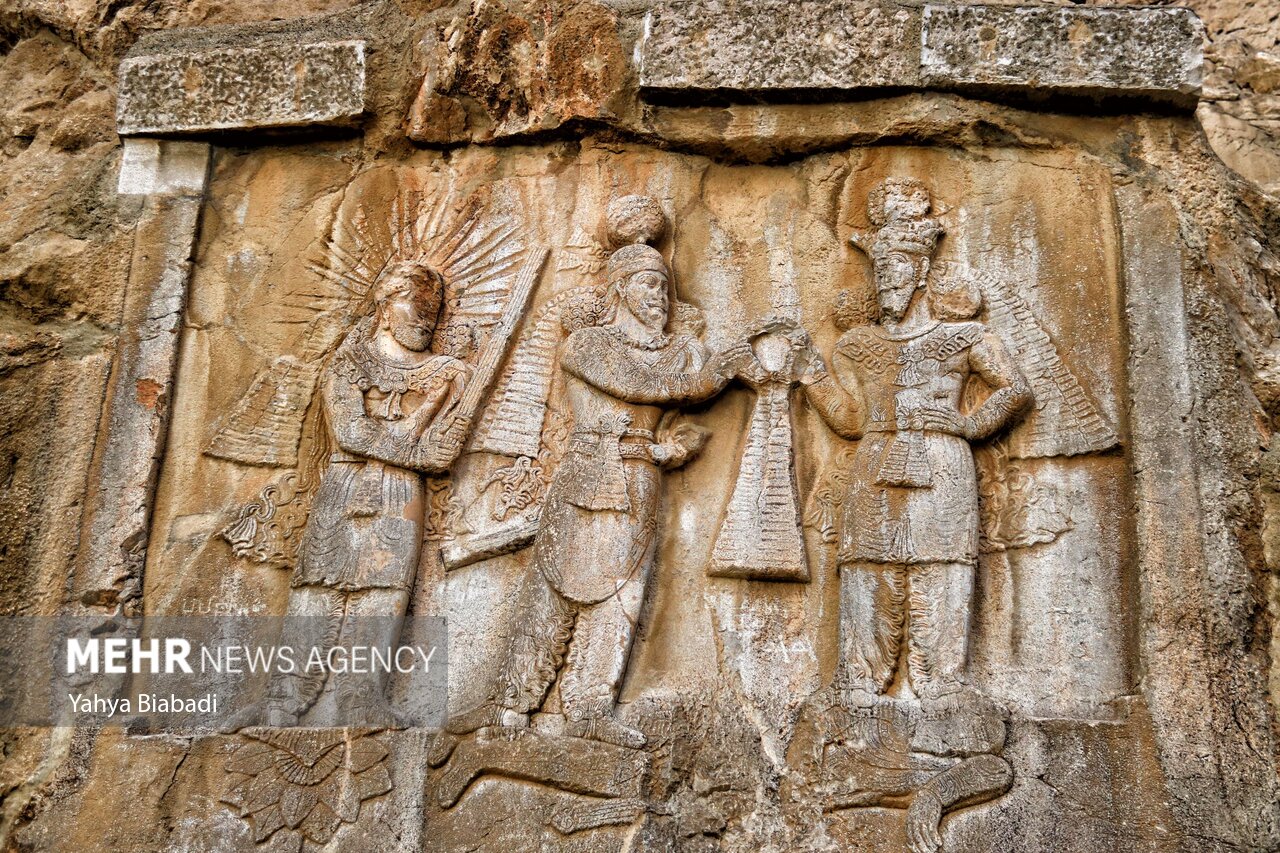 The carvings, some of the finest and best-preserved examples of Persian Sassanid era sculptures, include images of the investiture ceremonies of Ardeshir II and Shapur III.
As in other Sassanid symbols, Taq-e Bostan and its bas-reliefs highlight the power, religious tendencies, glory, honor, the vastness of the court, games and fighting spirit, festivities, and joy of the Sassanid period.
Sassanid kings chose a beautiful setting for their bas-reliefs along the Silk Road — an ancient caravan route.
The reliefs are adjacent to a sacred spring that pours into a large pool at the base of a mountain cliff.
Bisotun
Bisotun world heritage site was a famous place in the history of ancient Iran and southwest Asia with an uninterrupted archeological sequence from prehistory to the 20th century AD.
Carved on limestone on the Bisotun hillside (southern hillside of Paru Mountain), the Bisotun inscription is the largest, most famous, and the first known Iranian inscription.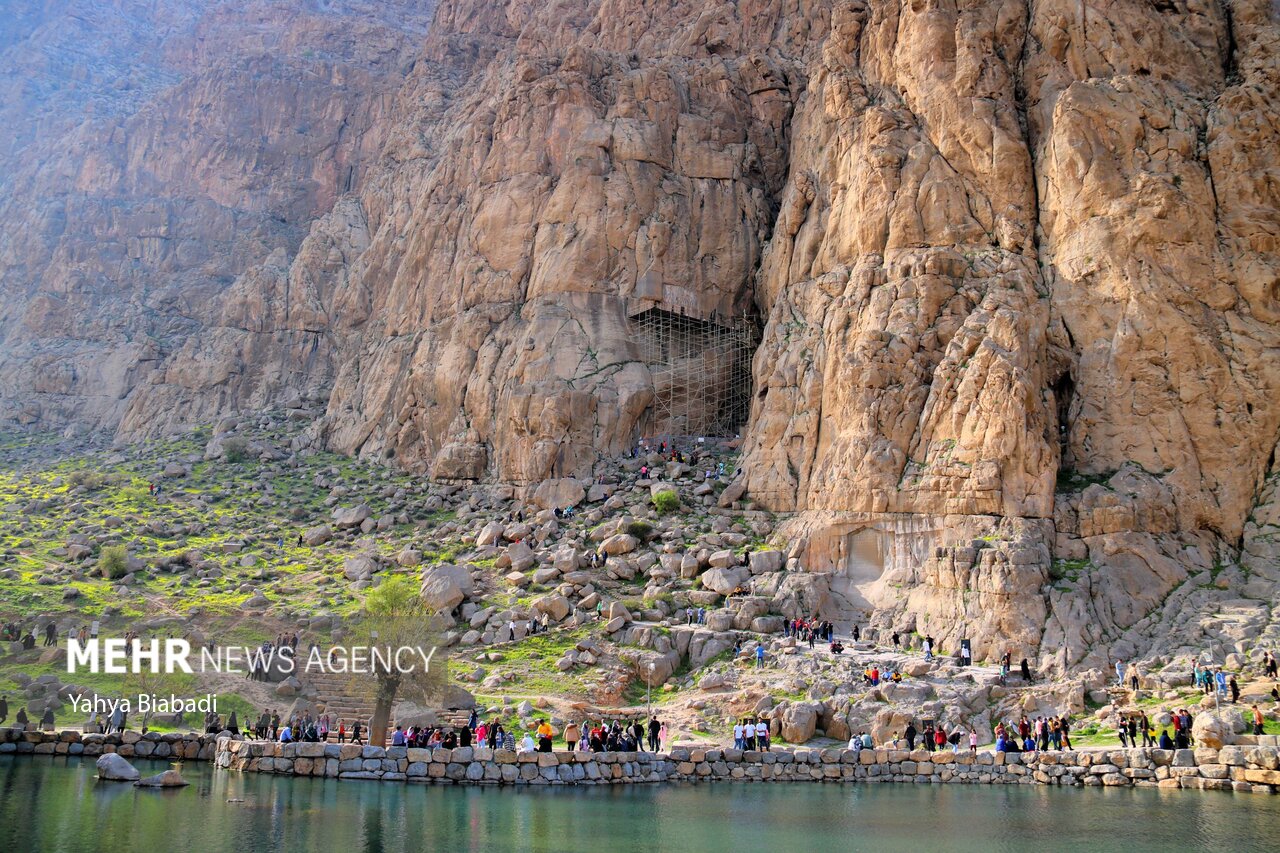 Traces of a brown glaze and the lead layer in the first lines of the inscription seem to be parts of a previous coverage with an unknown coating that had been used in order to increase sustainability.
Bisotun Mountain features not only a religious role but also is located along the ancient trade route linking the west and center of Iran with Mesopotamia and therefore, it was highly visible to the public.   
Bisotun inscription is the most remarkable historical writing documenting the victory of Darius I the Great over Gaumata, the Median Magus, and rebellions and the re-establishment of the empire by his own words in three languages of Akkadian, Elamite, and old Persian.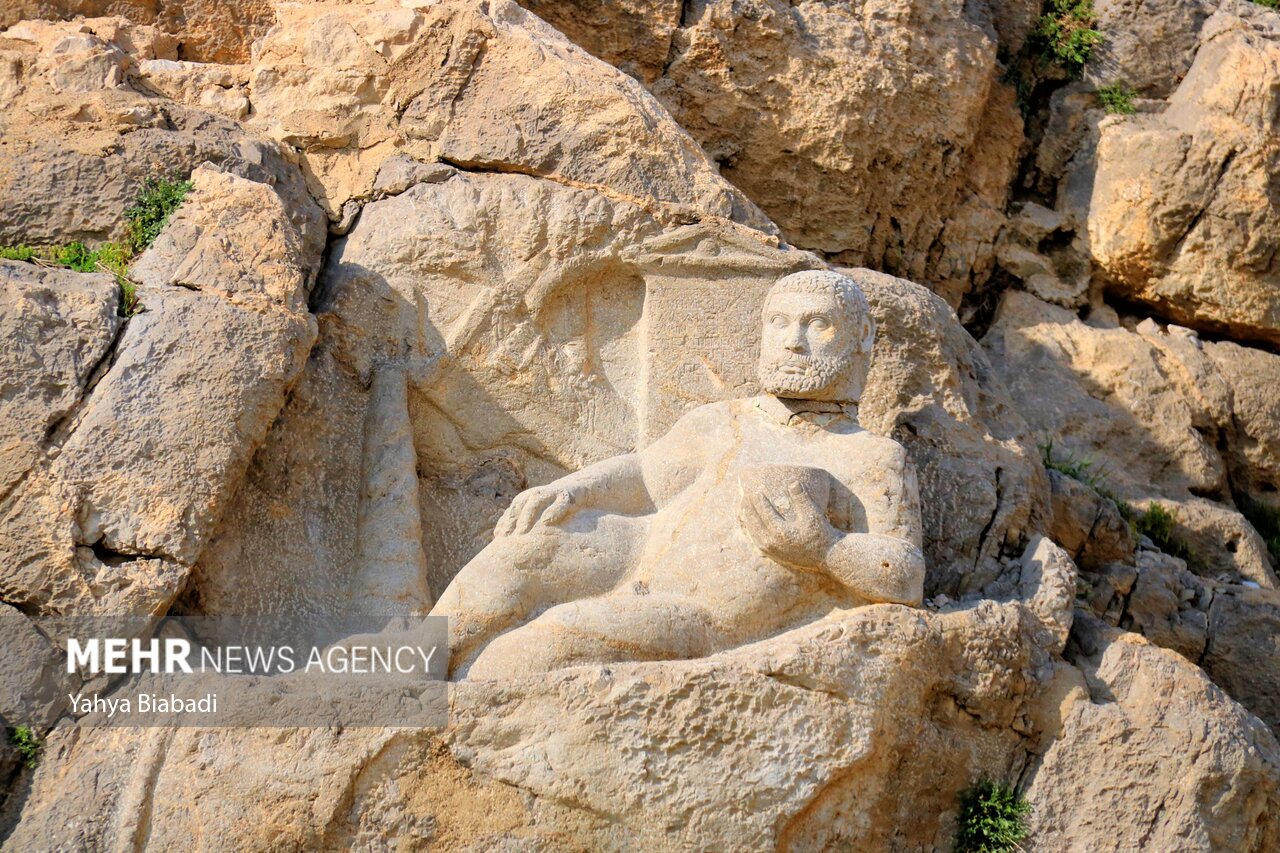 Bisotun was inscribed on the UNESCO World Heritage List in 2006.
Anahita Temple 
Anahita Temple of Kangavar is Iran's biggest stone structure after Persepolis and is located in Kangavar City, Kermanshah province.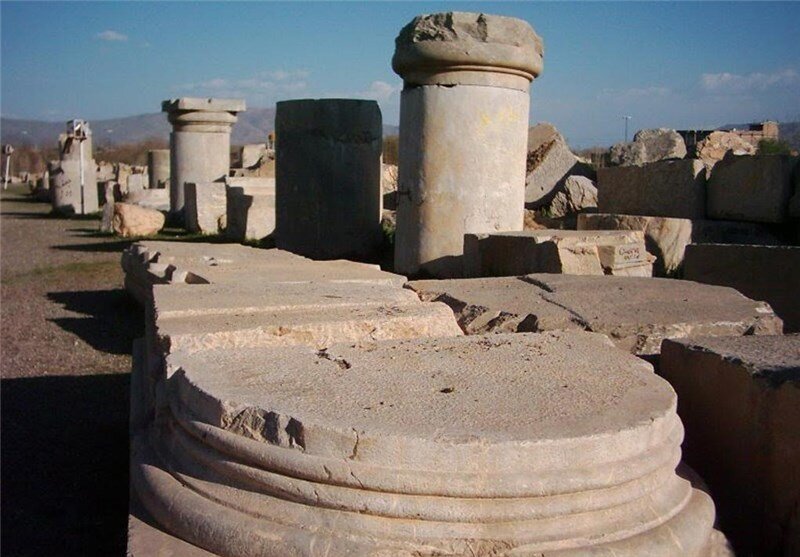 Ancient people believed that Anahita, the Goddess of Water, was the guardian angel of springs and water and a symbol of fertility, friendship, and love, so they built this temple to honor and respect her. 
As a relic of the close bond between Persian and Greek culture, the remains of this Kermanshah attraction stand on a platform on the top of a hill.
Kermanshah, creative city of gastronomy
UNESCO Creative Cities Network (UCCN) is a project launched by UNESCO to identify cities that use creativity as a means of sustainable urban development. Believing that food and gastronomy perfectly mirror the creativity of local cultures, Kermanshah was registered as the 37th creative city of gastronomy in 2021.
Having about 80 types of food, 11 sorts of bread, 20 types of sweets, and various kinds of snacks, it is not wrong to say that Kermanshah is the paradise of foodies as there is a wide range of delightful dishes.
More than a hundred types of food, bread, sweets, and snacks are cooked in this province. A good reason for this wide range of food choices is that Kermanshah is located on the transit road from south to north and east to west. So, you can find obvious traces of different cultures in the Kermanshahi cuisine.
Here is a list of dishes or pastries you should try in Kermanshah:
Dande Kebab
Kebab is a very popular favorite food that has a wide range of varieties around Iran. Dande Kebab (lamb ribs kebab) is one of the original and most delicious Kebabs in Kermanshah Province.
What makes Dande Kebab special is its exceptional sauce made with tomato paste seasoned with lemon juice, salt, and pepper, and of course a generous portion of bloomed saffron.
The meat is repeatedly soaked up with this amazing sauce during the cooking and preparation process. This delectable kebab is served both with fresh flatbread and rice.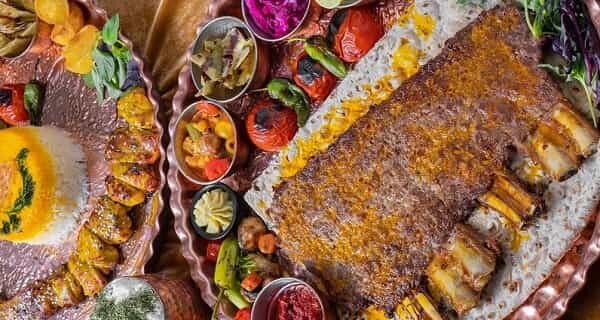 Khoresh-e Khalal
Khoresh-e Khalal is the special dish of Kermanshah ceremonies and celebrations. This tasty stew has the magical power to satisfy every taste. It is made with chopped lamb meat, almond slices, saffron, and barberry. You can enjoy this toothsome Khoresh with rice.
 Ash-e Abbas Ali
Kermanshah is cold during the winter, that's why Kermanshahi people cook various kinds of "Ash" or thick soup on the chilling winter days. Ash-e Abbas Ali is one of the most popular winter dishes of Kermanshah that has a story behind its name.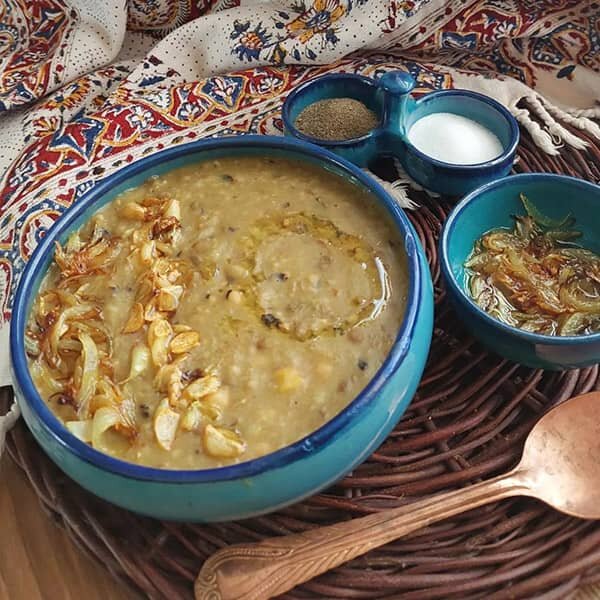 People believe that in old times, there was a man named Abbas Ali who prepared this kind of thick soup or Ash in the mosque and distributed it to poor people.
Kalaneh
Kalaneh is a kind of stuffed flatbread and is officially a full meal in the Kurdish regions in Iran. In Kermanshah, Kalaneh is filled with a wild springtime plant, and in other seasons it is filled with scallion and baked over the sāj, a large, convex griddle over an open fire.
Kalaneh is served with fresh dough, the Persian yoghurt drink.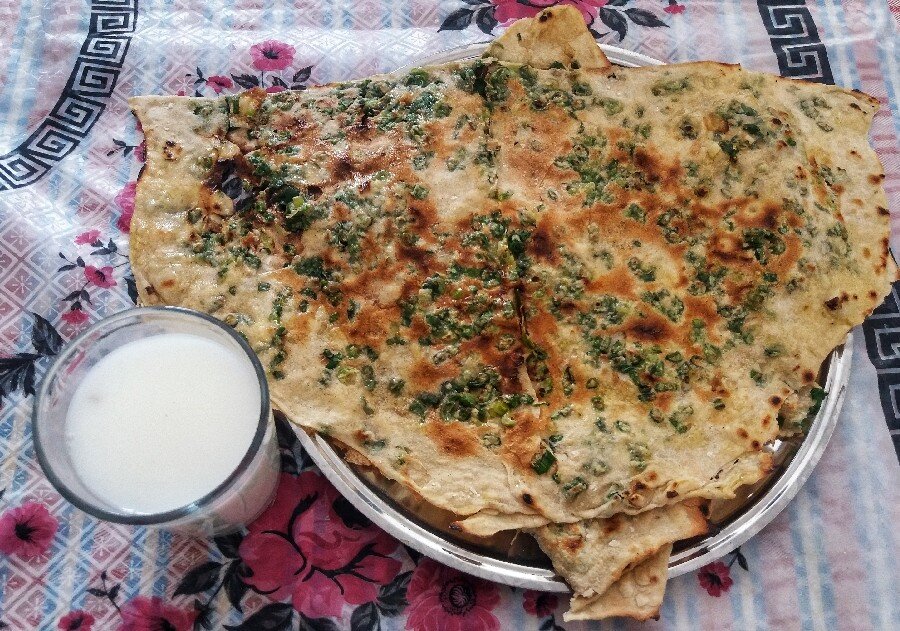 Kermanshah pastries
Kermanshah is famous for three main sweet snacks: Kak, Nan khormaei, and Nan Berenji. These tasty and authentic pastries are pleasant to all tastes, so you can buy them as souvenirs for friends and family. Everyone appreciates these gifts for their tempting unique taste.
 Nan Berenji is a kind of traditional cookie that has a delicate texture. Nan berenji's main ingredient is rice flour, solid oil, rose water, and saffron.
Compiled by Marzieh Rahmani