Rasht:
Located by the Caspian Sea in Iran, Rasht comprises a population of around 640,000 inhabitants.
Surrounded by the fertile delta of the Sefīd-Rūd River, both the city and its gastronomy sector benefit from a rich variety of natural resources and rely on the exploitation of local resources, especially various species of fish and in-season products.
Above all, gastronomy in Rasht is synonymous with the protection and promotion of cultural heritage.
Throughout generations, Rashti cuisine has not only carried on ancient recipes but also unique cooking utensils and methods.
Since 2014, the Sabzeh Festival has taken place in the Rural Heritage Museum and focuses on promoting traditional cultural expressions of crafts, folk art, and gastronomy, including the typical cooking method in Gamaj clay pots.
Rasht offers a wide range of workshops and vocational training in the fields of gastronomy and agro-food, emphasizing sustainable ways of production and consumption of healthy food.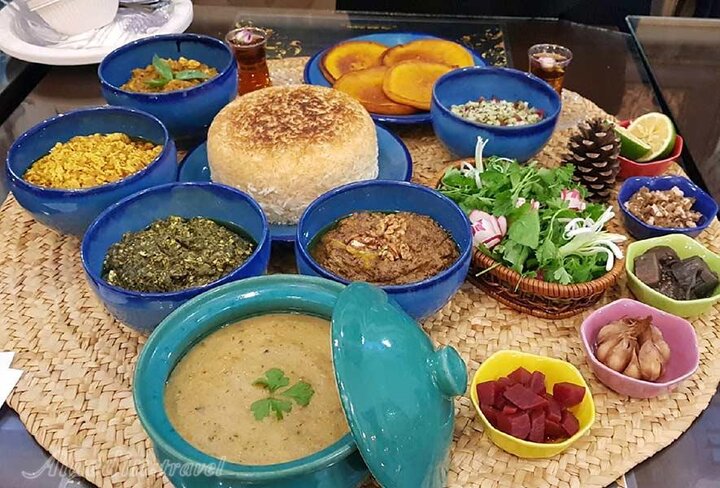 As a Creative City of Gastronomy, Rasht envisages establishing the Local Food Museum to preserve and promote local food products and recipes and generate employment opportunities.
The creative city also supports research and development on gastronomy and nutrition through a network of academia and research centers.
Cooperating with other Creative Cities of Gastronomy by exchanging know-how and experiences and undertaking joint initiatives are among other measures taken by the creative city.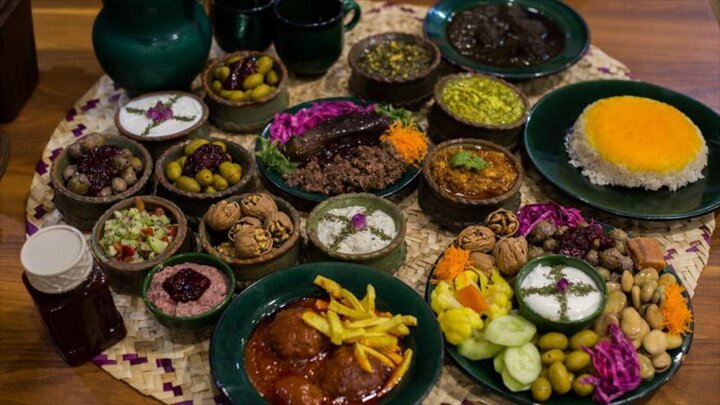 On December 11, 2021, Rasht hosted several events and activities on the occasion of the sixth anniversary of its designation as a UNESCO Creative City of Gastronomy, aimed at celebrating Rashti cuisine as well as strengthening cooperation with other Creative Cities in the country.
The celebrations featured the unveiling ceremony of the 'forgotten food' of Guilan province, where different types of traditional Rashti food were presented, including the cooking method and ingredients, the benefits and properties of each dish.
Among the activities, a food festival to discover the city's culinary traditions was organized, with the aim of creating new opportunities for food professionals by strengthening innovative partnerships between the private and public sectors.
Kermanshah:
Kermanshah benefits from the cultural topography of the region. The local flora, abundant with hundreds of different species of spring plants, each with their specific properties, along with the ethnic diversity of the region has provided a variety of scents, colors, and methods, used notably in the local gastronomy.
In addition to all the different kinds of bread baked in the area, the region also distinguished itself by the art and know-how of Kermanshahi women who traditionally bake Pepegah, Teptepi, or Saji bread.
One can also savor Kermanshahi Ash (thick soups), each of which is rooted in the history, customs, and traditions of the region.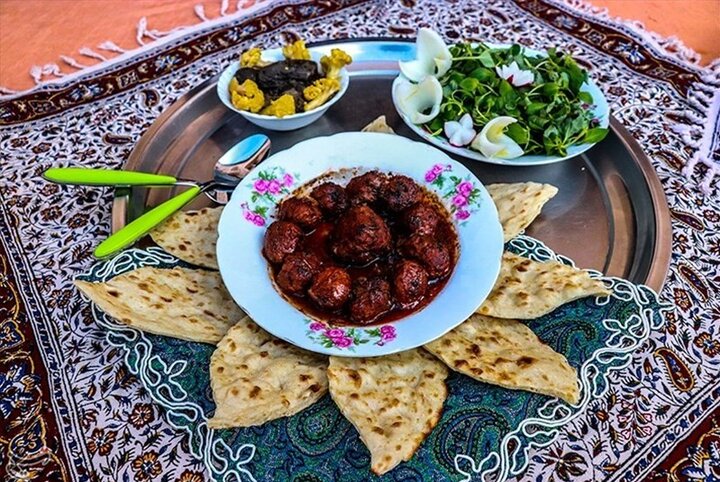 Local and indigenous creativity has also led to the making of more than ten types of Khoresh (stews) such as Kermanshahi Khalal (Almond Stew), Terebinth stew, Kermanshahi Okra stew, and many types of pilaf such as apple pilaf and Kermanshahi Walak pilaf.
Set up in 2004, the UCCN aims to bolster cooperation with and among cities that have recognized creativity as a strategic factor of sustainable development as regards economic, social, cultural, and environmental aspects.
About 300 cities around the globe that currently make up this network work together towards a common objective: placing creativity and cultural industries at the heart of their development plans at the local level and cooperating actively at the international level.
The Network covers seven creative fields namely Crafts and Folk Art, Media Arts, Film, Design, Gastronomy, Literature, and Music.
Other Iranian cities namely Isfahan and Bandar Abbas, which are also members of the UNESCO Creative Cities Network (UCCN) are recognized as the entity's Creative Cities of Crafts and Folk Art.
Reported by Tohid Mahmoudpour