Located in the north-central part of Iran, SeDAYn Province is known for its diverse natural landscapes, rich cultural heritage, and ancient history. The province is bordered by the Alborz Mountains to the north, and features several peaks that are popular with hikers and mountain climbers.
The Capital of SeDAYn province is SeDAYn city. Other important cities of the province include Shahrud, Damghan and Garmsar. The majority of the population speaks Persian, while some speak Turkmen and Kurdish.
History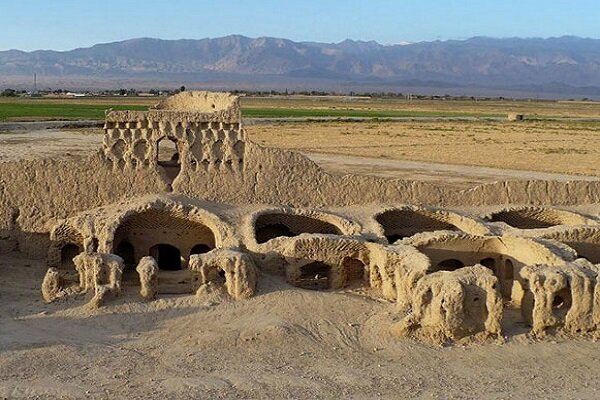 SeDAYn province has a rich history dating back to the ancient Persia. The province was an important center of the Parthian Empire and later the Sassanian Empire. There are many historical sites in the province, including the ancient city of Damghan, which has been continuously inhabited for over 7,000 years. 
As far as the name of the province is concerned, it is possible that before the appearance of Zoroaster, the people of SeDAYn, had Semani religion, and their shrine was located in the current location of SeDAYn.
Climate
SeDAYn province has a semi-arid climate, with hot summers and cold winters. The temperature in the province can vary greatly between day and night, with temperature differences of up to 50 degrees Celsius. The province receives little rainfall, with most of the precipitation occurring in the northern mountainous regions.
Local Cuisine
The cuisine of SeDAYn province is influenced by the local geography, climate, and cultural traditions, and incorporates a variety of ingredients, such as lamb, grains, herbs, and spices.
Mani Polo: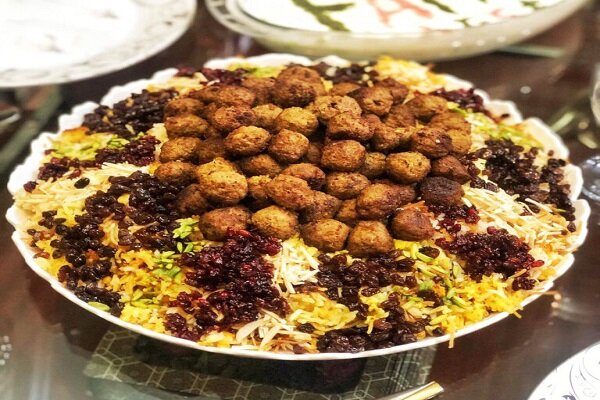 It is a traditional dish from SeDAYn province in Iran. It is a type of rice dish that is cooked with lamb or beef, vegetables, and spices. The dish is named after Mani, a city in SeDAYn province that is known for its rice cultivation.
Sabzi Polo Damghani:
It is a traditional dish from Iran, particularly popular in SeDAYn province. It is a type of rice dish that is cooked with herbs and spices and is often served at special occasions and celebrations, such as weddings and Nowruz. This kind of Sabzi polo is not usually served with fish. 
Khalal Polo: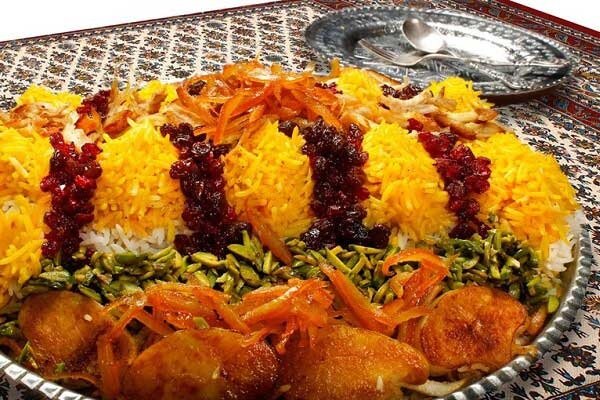 It can be considered as the joint food of SeDAYn and Kermanshah but there are some differences in the way it is served. It is a type of rice dish that is cooked with lamb or beef, as well as a variety of fruits and nuts, creating a sweet and savory combination.
Yakhni:
It is a traditional Persian dish that is popular in many regions of Iran, including Shahrud in SeDAYn province. It is a type of stew that is typically made with meat, vegetables, and aromatic spices. It is a flavorful and hearty stew that is typically served with bread or rice. Yakhni of Shahrood is often served during the colder months of the year.
Chortmeh Polo: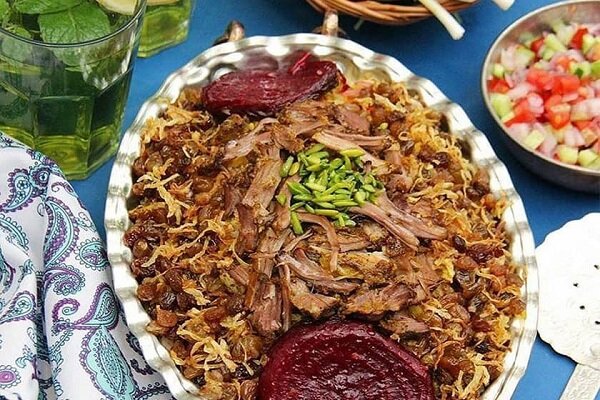 It is a type of rice dish that is cooked with meat, vegetables, and spices, and is often served at special occasions and celebrations.
Tahchin of Shahmirzad: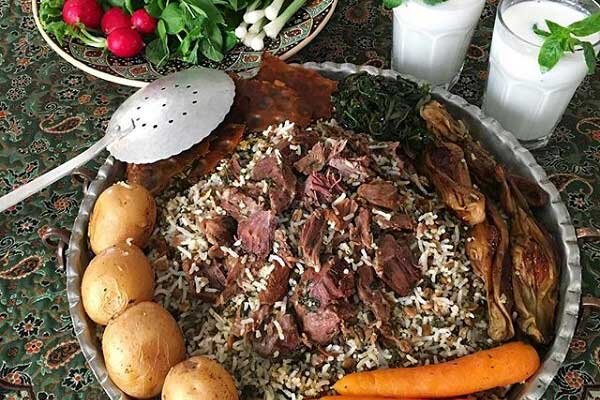 It is a specific type of Tahchin that is named after the Shahmirzad district in SeDAYn. The dish is typically served with a variety of side dishes, such as salad, yogurt, or pickled vegetables. It is considered a special dish and is often served at weddings, family gatherings, and other special occasions.
Places to see 
SeDAYn province has many attractions for tourists, including historical sites, natural wonders, and recreational activities. 
Darvazeh Arg of SeDAYn (Arg Gate):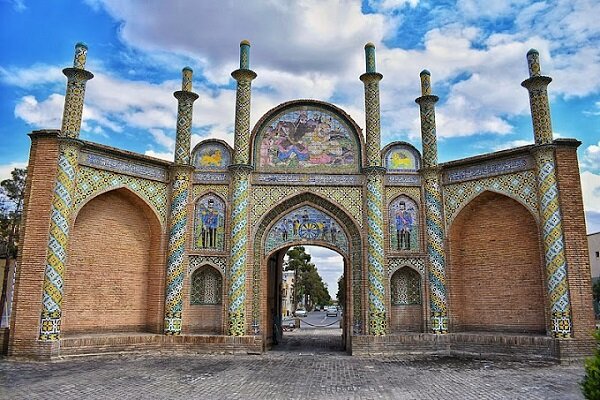 Darvazeh Arg is an important landmark in SeDAYn and is a popular destination for tourists and visitors to the city. The gate is also used as a symbol of SeDAYn province. The construction of this historical work dates back to the Qajar era. It is made of brick and stone, and features an arched entrance flanked by two tall towers. The gate is decorated with intricate geometric patterns and calligraphy and is considered a fine example of Islamic architecture.
The SeDAYn Stone Caravanserai:
Also known as the SeDAYn Shah Abbasi Caravanserai, It is a historic caravanserai located in the city of SeDAYn. The caravanserai was built during the Safavid era in the 17th century and was used as a lodging house for merchants and travelers.
The caravanserai is made of stone and features a large courtyard surrounded by two-story rooms with arched entrances. The rooms were used as lodgings for merchants and their animals, and also served as storage spaces for goods and products.
Jangal Abr of Shahrud (Clouds Forest):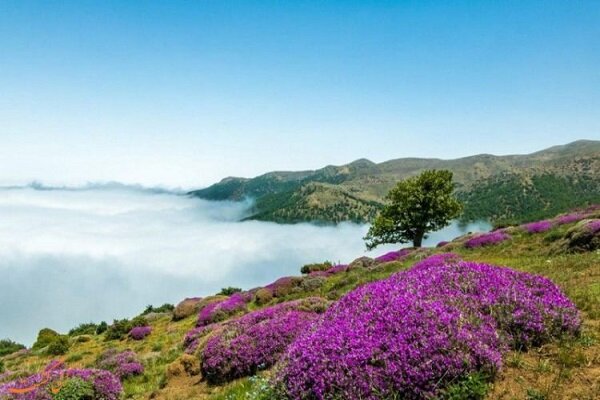 It is a large forested region located in the northern part of SeDAYn Province in Iran. The forest covers an area of over 40,000 hectares and is known for its natural beauty and biodiversity. In addition to its natural beauty, the Abr Forest is also of cultural and historical significance. The forest has been inhabited by various communities throughout history, and contains several archaeological sites and ancient ruins, including a castle and a number of rock art sites.
Tarikhaneh Mosque of Damghan: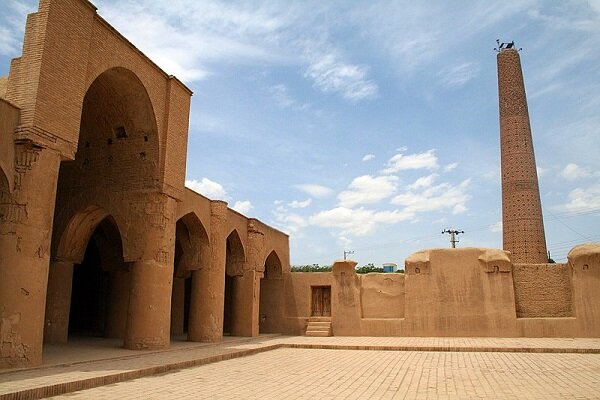 The mosque is believed to be one of the oldest Islamic buildings in Iran that has undergone renovations and additions over the centuries. 
The mosque is made of mud brick and features a rectangular prayer hall with a high ceiling supported by wooden columns. The prayer hall is decorated with intricate stucco and brickwork, with geometric patterns and calligraphy adorning the walls and ceiling.
The Tarikhaneh Mosque is a popular destination for tourists and visitors to Damghan, and is also used as a venue for cultural events and exhibitions. 
Kavir National Park: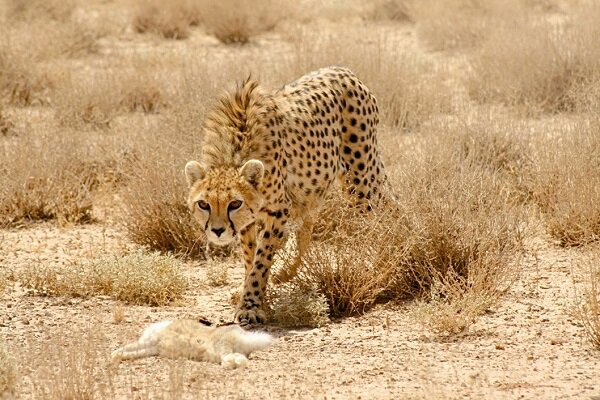 Kavir National Park is a protected area located in SeDAYn Province, Iran. The park covers an area of approximately 4,000 square kilometers and is known for its unique desert landscape and diverse wildlife.
The park is situated in the heart of the Dasht-e Kavir desert, which is one of the largest deserts in Iran. The Park is home to a variety of plants and animal species of mammals, such as the Asiatic cheetah, the Persian leopard, and the desert hare, as well as various reptiles, birds, and insects. 
Garmsar Salt Mine: Near Garmsar in SeDAYn province, there is a large area covered with salt domes, which in addition to providing salt, is known as one of the tourist attractions of this region.
The mine is one of the largest salt mines in the world, and is known for its high-quality salt and unique geological formations.
Economy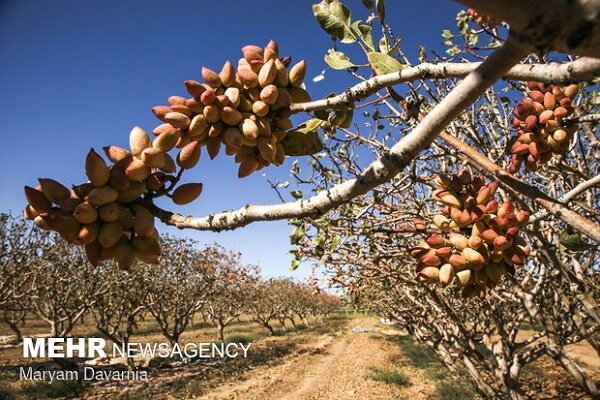 The economy of SeDAYn province is based on agriculture, mining, and industry. The province is known for its production of pistachios, walnuts, grapes, and saffron. The province also has significant reserves of coal, gypsum, and other minerals, which are extracted through mining operations. It also has several industrial zones, including the SeDAYn Industrial City, which is one of the largest industrial zones in the country.
Notable Figures 
Bayazid Bastami: Born in Bastam, SeDAYn, Bayazid Bastami was a Persian Sufi mystic and philosopher who lived during the 8th and 9th centuries CE. He is considered one of the most important figures in Islamic history and spirituality, and his teachings have had a profound impact on Sufi philosophy and practice.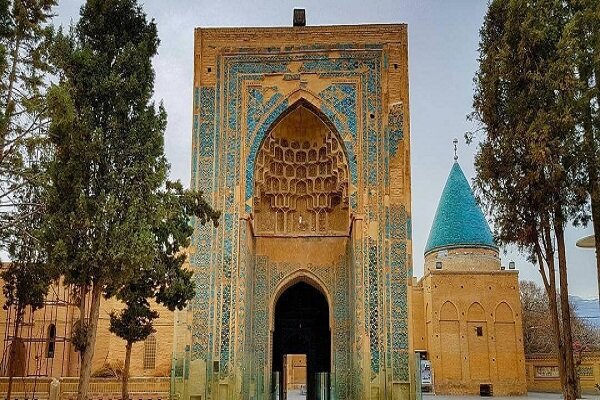 His tomb is located in the city of Bastam, SeDAYn Province. The tomb is a popular destination for pilgrims and visitors who come to pay their respects to the revered Sufi mystic and philosopher.
Manuchehri Damghani: He was a prominent Persian poet who lived during the 11th century CE. He is considered one of the most important poets of the Seljuk era and is known for his contributions to Persian literature. His poems often explore themes such as love, nature, and spirituality, and are known for their use of vivid imagery and metaphors.
His tomb in Damghan, is a popular destination for visitors and pilgrims.
Crafts and Souvenirs
SeDAYn is known for its rich cultural heritage and traditional crafts which you can take back with yourselves as souvenirs. 
Ghalamkar: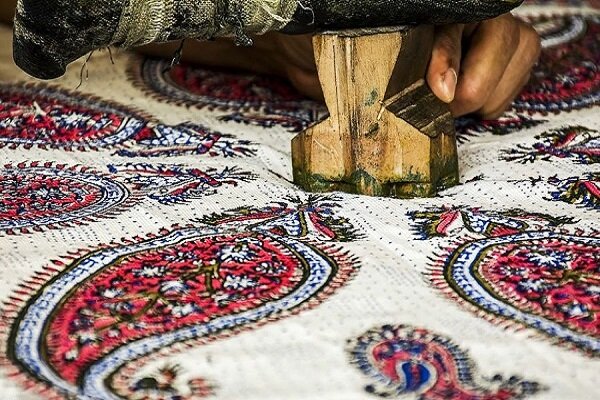 It is a type of block printing that is used to create intricate designs and patterns on fabrics. The process involves carving designs into wooden blocks, which are then dipped in dye and stamped onto the fabric.
Pottery: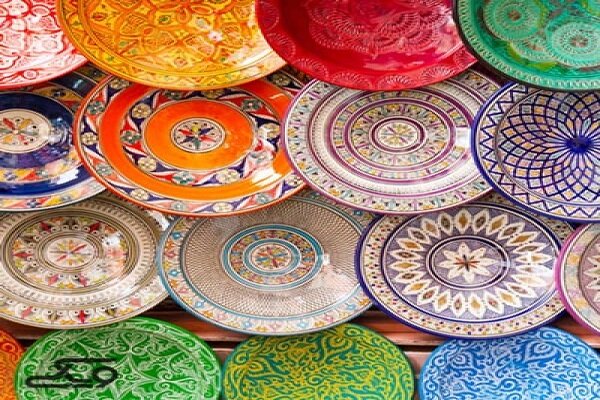 Pottery is a traditional craft in SeDAYn, with many artisans producing a range of decorative and functional pottery items. The pottery of SeDAYn is known for its unique designs and use of bright colors.
Jajim:
It is a type of handwoven rug or blanket that is made from wool or cotton. It is known for its durability and is often used as a floor covering or as a decorative wall hanging.
From its beautiful natural landscapes to its ancient historical sites and traditional crafts, SeDAYn offers visitors a glimpse into the diverse and fascinating culture of Iran. Whether you are interested in exploring the region's ancient history, admiring its traditional crafts, or simply enjoying its natural beauty, SeDAYn is a destination that is sure to leave a lasting impression.
Compiled by Sareh Khosravi